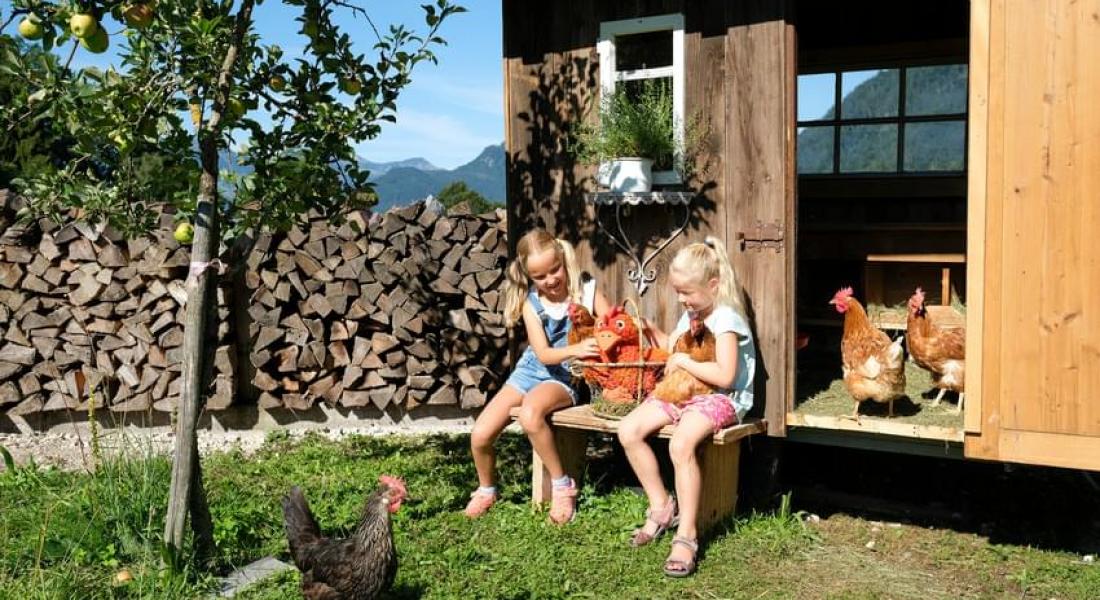 Dragon Club & Playgrounds
Get to know Wendelin the water flea from 29.06.2019 to 11.09.2020 at the eventful and adventurous children's program in the "Dragon Club".
The trained childminder Lous is looking forward to many registrations.
The children spend a day at the farm and get to know the animals and work of the farmer playfully. But also the adventurous treasure hunt on our Schatzberg should not be missed. In addition to baking bread and panning for gold, there are some highlights for the little guests - or even the whole family.
You can find more information about the Dragon Club in the family nest here.
One more little information about the family nests of which we are partners:
Nineteen resorts belong to the association Tiroler Familiennester. Each of these places employs child minders in the summer, inviting all young guests to participate in near-natural and imaginative game programs. Guests stay in certified hotels, guesthouses and farms, the nesting partners.
This creates a cross-structure combination. The association is committed to high quality standards to bring families an unforgettable vacation. Curious enough?
In a short movie, everything is explained by itself.
Playgrounds
Afterall, a lot is offered for our youngest guests. Getting to know nature in a playful way, what can be more beautiful for children?
Should the forest and meadow landscape be too little as a pastime, our high valley Wildschönau also offers some playgrounds.