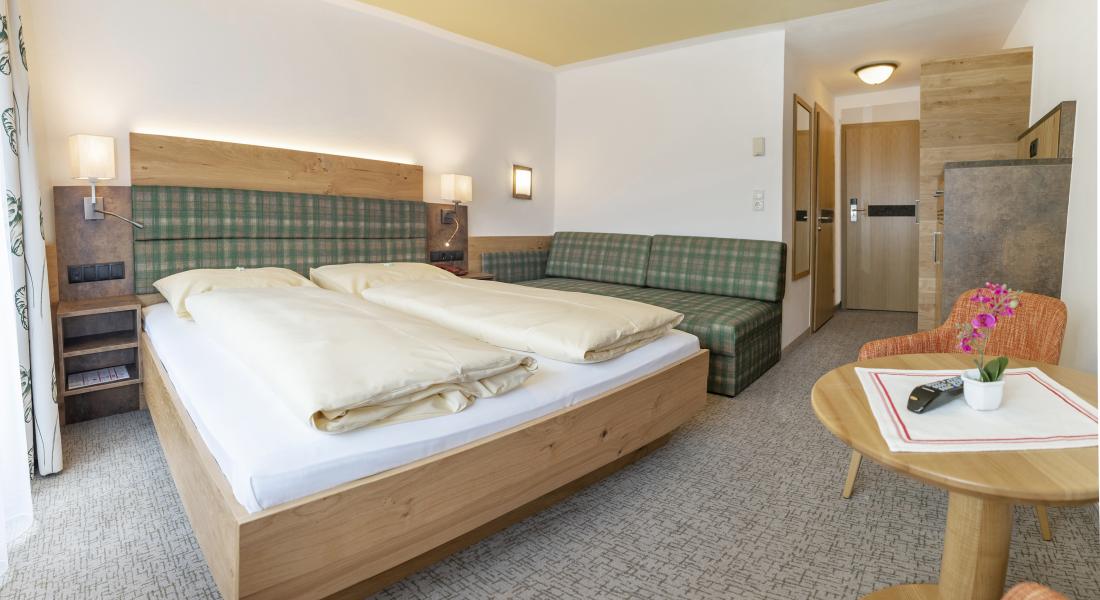 We have rebuilt for you!
Last fall, we have already expanded the reception, including our lobby, as well as refurbished these areas.
Now we are all the more pleased to be able to present you the rooms of our Comfort room category in a new look. In addition to our comfort rooms, our studios "Schatzberg" and "Pine" as well as the "Comfort Room Deluxe Evening Sun" enjoyed a makeover.
The bright and warm shades pave the way for relaxed hours after an eventful hiking or skiing day. The combination of wood and cozy fabrics exudes a modern alpine flair.
You got curious? Browse through our room descriptions and find exactly the right offer for you!